Made for More | Day 2
**Writer's Note**
Please be sure to read Made for More, a short introduction into the two-part series written for the Sigma Phi Lamba Retreat in October 2019.

Read Day One here…
The second day of the retreat began early on a Saturday morning, after little sleep and I'm sure much contemplation of what God had spoken the night before. I could tell the girls were tired but God still had more to share.
I said, "Today's message is going to require some follow-up. I saved some of the hardest things you needed to hear for this moment. I hope that one [or all] of them will be the wake-up call you need. Because the message I have for you may be a little harder to take, it will mean you have to let go and really trust Him."
But watch what I can do.

<< God >>
I had told the girls the day before that God had given me some hammock time, where He shared a lot of the words written for this retreat. I wanted very much to memorize all that He had given me but my flesh cannot do justice to the words that God put on my paper that day.
When you know Who I am, who you are in Me and start being obedient to My calling, do you think that means I will suddenly start answering your prayers the way you want Me to? That things will start getting easier? That you will have less of a desire to do things you own way? NO! In fact, things may even get harder. When you obey Me in the small things, I can start to trust you with the bigger things. You need to act accordingly, like the child of a loving, generous and trustworthy Father. You need to trust Me. You actions, your words, your demeanor and how you carry yourself should show that you are a child of Mine. Your everything needs to reflect Me, not just for you, but for everyone who needs to see Me in you!
When you are done with college, you will likely begin applying for jobs that match your education. You'll submit a resume along with your application, both of which will determine whether or not you get that interview. Have you ever thought about your spiritual resume? You are building it each day by how much you get into the Word, how often you pray, your relationship with Him, what you've learned and experienced. But what will stand out the most is how you have applied what you have learned.
Has God ever called you into a position where you couldn't even justify being chosen if you hand-crafted the resume of your wildest dreams? He just brought you somewhere, He called you to be someone, to serve in a position you will never be able to fill based on your current resume. But think about what you will have to add to your resume afterwards!
What words would you want to be at the top of your list of qualifications?
She reads her Bible diligently.
She is there for all her friends.
She speaks up for the silent.
She worships freely and regularly.
She devotes her life to developing a relationship with Christ, with her peers, with strangers.
She shares the love of Christ.
She knows where she belongs.
She travels great distances to serve.
She serves in her backyard.
She feels His presence often.
She hears His voice frequently.
How about one word? Could you sum up your qualifications/experience in one words and be satisfied? What if I told you that God's love language is obedience? Would you want that added to your resume?
We can be right where He wants us to be but doing the wrong thing. God isn't looking for a long resume before He'll let us into Heaven. He's more concerned about our character than He is our accomplishments. He's more concerned with our character than He even is concerned with our comfort. In fact, He'd much prefer we find our comfort in Him rather than a person, place, thing or career!
You each have a special part to play in the body of Christ and once you realize that, you will be able to bring it out of others that much more!
In Galatians 1, Paul was called by God and he said:
"I want you to know, brothers and sisters, that the gospel I preached is not of human origin. I did not receive it from any man, nor was I taught it; rather I received it by revelation from Jesus Christ. But when God, who set me apart from my mother's womb and called me by his grace, was pleased to reveal his Son in me so that I might preach him among the Gentiles, my immediate response was not to consult any human being."
Notice he didn't look around or check with anyone else.
He did what God asked.
God has called me for a specific purpose from birth and all this time I've been on a journey. The times I strayed from my path or stumbled were when I took my eyes off of Him and started to look around at others, at things, at my situation.
When I was on a hike at Castlewood State Park, one of my favorite places to visit, I took a pretty hard fall that I still feel many weeks later. It was dry so the rocky dirt was a bit slippery as I walked on the path. It was on the straight stretch, the one after two big inclines that I began to lose my balance after catching a few rocks at just the right angle. It was as if everything was going in slow motion. Every time I tried to catch myself from falling, I started slipping even more. By the time I actually made it to the ground, I had a scraped hand, knees, a sore ankle and bruised pride.
In that fall, however, God taught me two important lessons that I shared with the girls at the retreat, some things that I needed a reminder of as well.
Lesson #1 Reach out to God first.
When I went on the hike, I had my backpack with some writing supplies along with me. I picked myself up after the fall and walked to a nearby bench to write about what had just happened. Surely God would give me something from that moment, right? When I opened my notebook, the scripture at the bottom of the page was exactly what I needed to read:
But there is a friend who sticks closer than a brother.

Proverbs 18:24b
I needed to be reminded of that scripture because, before I prayed, I reached out to a friend for prayer after I fell. I was embarrassed, hurt and just wanted to keep going the remaining 2 miles. Instead of going to God first, I contacted a friend for prayer.
One of the struggles I have had in my life is turning to people first before going to God. I continue to wrestle with this in certain situations, seeking comfort from my husband, a trusted friend or family member before first reaching out to God. People will inevitably fail us, regardless of how much they love and care for us because flesh is flesh. But God carries an infinite amount of everything we need.
When we resolve to turn to Him first we realize how He always gives us just what we need, what we sometimes look elsewhere for.
Lesson #2 Never take your eyes off your path.
After I took some time to write and pray, I got back on the trail to continue on. As I was walking, I began replaying the experience over and over in my mind. It was then that I realized that, as I was falling, I began looking around at who was in front of and behind me to see if they were watching my stumbling. Gauging by their reactions, it had to look pretty bad.
But here's the thing…
It wasn't until I looked away from the path in front of me to see what other's reactions would be that I actually fell. Isn't that so true with us in life as well? We take our eyes off of our path to see another's and that is where the real struggle begins. It shouldn't matter what they think or what their path looks like.
Our stumbling is often due to our eyes being focused on the wrong thing. God can't bless a path [for us] that wasn't meant for us.
Through this fall, I was able to see a very visual example of something that I needed to change. We always need to go to God first. HOWEVER — He does give us trusted people to which we can be our true selves, people who know our heart, who already know our past and don't have to earn the rights to it. He doesn't want us to be someone we're not with them or entice them to walk away from Him but rather to build each other up.
"So let's stop condemning each other. Decide instead to live in such a way that you will not cause another believer to stumble and fall."

Romans 4:13
Just as taking our eyes off of our path can cause us to stumble, not holding our friends accountable and helping them to rise to be who God has called them to be can also lead to their stumbling. So this isn't just about us, it's about the community of believers [and even non-believers] that God has brought into our lives.
I found a quote that I think perfectly describes an ideal friendship and even shared it with a couple close friends. These are friends who know me, believe in me, and who I trust to call me out when I need it.
"The person that challenges you and holds you accountable loves you more than the person who watches you stay the same and settle for mediocrity."
As God puts you in a community with one another, I encourage you to:
Hold each other accountable.
Build each other up.
Allow each other the freedom to be real.
Show grace because God knows it's been shown to you!
In Closing…
At the end of the message, I challenged each of the girls to start filling in their spiritual resume and I'm going to challenge you to do the same. The goal is not to promote yourself, because God already knows, but it is so that you may know where you are in your relationship with Him. The goal is to continue to fill it out as you grow. You may know some of the answers today while others will require some thought. If you aren't sure how to answer them, maybe that is a sign that this is an area you need a little work on. Invite God into the lead position of your life and ask Him to speak to the facets of your life that He feels you need growth.
You may want to write these down…
Know your weaknesses but don't let them define you.
God can take your mess and turn it into your ministry, your weakness into your weapon.
Your choices in life directly reflect what you believe about yourself; about who you are and Whose you are!
I don't need to know all the answers about who He is calling me to be right now. He's just trying to build me — do a work in me — live in me.
My job is simple. He calls and I answer.
He will give me what I need when I do. In the meantime, my responsibility is to get into His Word, to be an example and tell people Jesus is Lord and He will take care of the rest.
When you start filling out your spiritual resume, you may wonder how to not get tired of doing the right thing. Because let's face it, it's hard to follow Christ's example. It is so much easier to be who we used to be, to fall into sin, to let our flesh lead. But there are so many rewards to following Jesus, not to mention the JOY we receive when we do!
"Come to me, all you who are weary and burdened, and I will give you rest. Take my yoke upon you and learn from me, for I am gentle and humble in heart, and you will find rest for your souls. For my yoke is easy and my burden is light."

Matthew 11:28-30
A few final thoughts…
Be careful who you let pour/speak into you.
Soak Him in (watch > listen > do).
Rest, exercise, eat healthy (1 Corinthians 6:19-20).
Study His Word & memorize scripture.
Speak out loud against the lies of the enemy.
Speak positively of yourself and to yourself.
Say only what you would want to hear someone say to you.

You May Also Like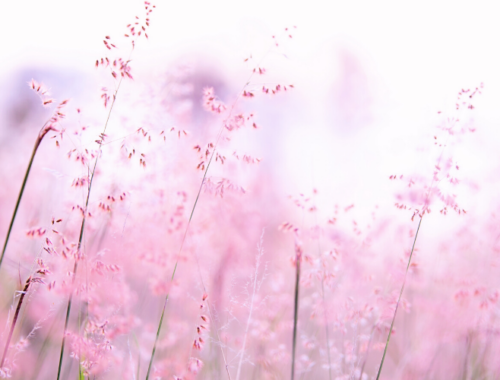 May 15, 2020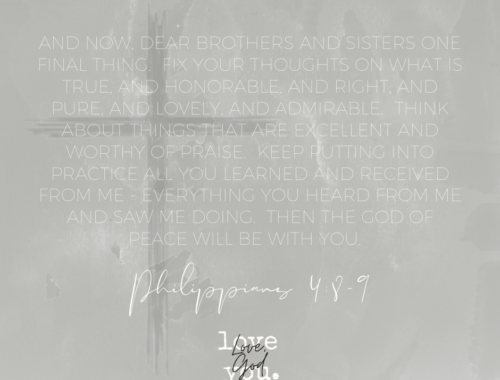 June 23, 2015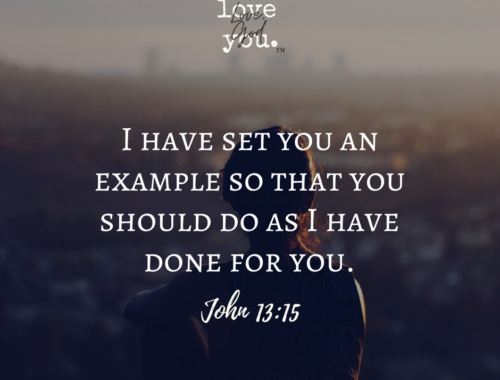 May 15, 2020