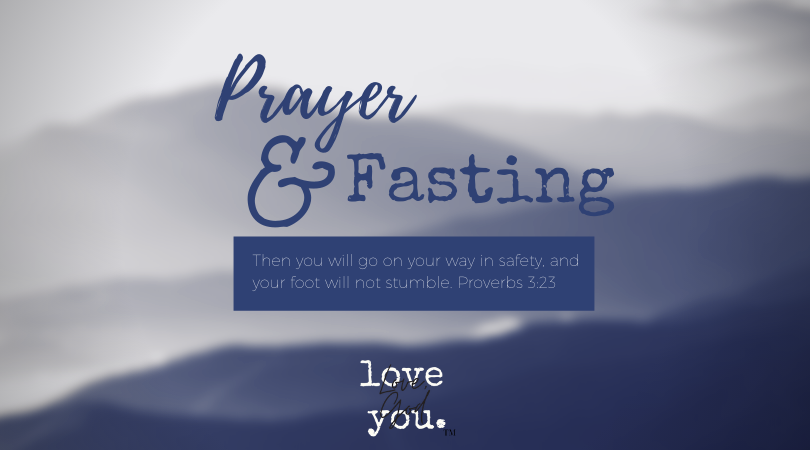 The 21-Day Fast: Part III
If you haven't read Part I & II, that's okay, but I would encourage you to go back just to see what it's all about. Starting here is a good point though, because I'm getting ready to share some of the things I accomplished while fasting from social media.
First, I want to share a very important truth that I read this morning. This morning's devotion was titled Knowing but Not Applying. As soon as I heard those words, I cringed. Sometimes it's as if the author, Lysa Terkeurst, is talking to me specifically. Today, she was talking to the person I was and am trying so hard not to be any longer.
Without spoiling what could be a good devotion for each of you, I will share the most important part…
THOUGHT FOR THE DAY:
There is a big difference between ingesting and digesting.
Hmmmm…now read this…
Too many times, I've been one to ingest without digesting: reading truth, but not applying it; liking a message I hear at church, but not living it; knowing what I must do to experience life change, but never putting it into action; taking in knowledge, but never letting it make a difference in my life.
After I read this, I wondered if she had been with me during the first part of my 21 day journey, when I was learning but not applying; trying to find my "want to" but not really knowing how to.
At some point in those 21 days, I started listening to the still, small voice that was quietly urging me to do more, to be better, to find myself again amidst the cloud of fog I'd buried myself in. I didn't know how I got there but God was offering me a way out by focusing on the things I could change and praying for the things only Hecould.
When I started doing that, I found the things I struggled with to be a little easier. And I no longer dwelled on things I couldn't change, only allowing myself to think about them for a few moments before moving on. God was speaking to me more when I applied His truths than when I simply heard them. I was recognizing in the little things, all of the BIG things He was trying to show me.
Now to the cool part!
In those 21 days, I accomplished more than I ever would have thought. Instead of sharing on social media the things I was proud to have done, witnessed or been a part of, I started writing them down.
In the 3 weeks since I left social media I…
lost 7lbs.
Worked out on the elliptical for 300 minutes, traveling nearly 32 miles
Walked for 170 minutes outside, bringing my puppy along with most of the 7.8 miles I managed to travel
Went on three "Wellness Dates" with one of my best friends, hiking 8.5 miles in the 198 minutes we met up
finished reading one book and started another
found scriptures that I plan to study and memorize
planted flowers
made crafts that I never thought I'd be good at making and found out that I could easily become addicted to Michael's craft store!
went on two dates with my husband
continued to write in my "Reasons I love you" journal, highlighting all of the things he is and does that make me love him even more (I started this the day we met and am now nearing 2,500 entries!)
prayed with my husband
prayed for my husband
watched my daughter get inducted into the National Honor Society, to later be chosen as the Junior Rep for her entire class!
in the same day, I was able to celebrate her also being chosen to attend the Missouri Scholars Academy where she'll choose a major and two minors to study while on campus at Mizzou for three weeks this summer
listened and watched as my daughter sang her very first solo at church in front of all her peers. WOW!
encouraged my daughter as she drove on Hwy 44 and 270 for the first time ever…and she did fantastic!
Went on 2 mother-daughter dates shopping and out to eat and also to the Cardinals game
Went on a school field trip with my daughter, which I never thought I'd do again since she's in high school
Gave blood with my daughter on what was her very first time
Watched three 80's movies (incidentally, I told my daughter that she could not go off to college in 2 1/2 years unless she got her fill of 80's movies. So far, she loves Big, Sleepless in Seattle and Mystic Pizza.)
was able to be there when my little cousin receive a life-saving award in what was only her first year of being a police officer!
hung out with some awesome ladies at a comedy show in Farmington
hosted a weekly small group study with three women I've been blessed to get to know better
attended 7 church services
sang at 3 church services (Easter)
packed lunch for my family every day of the week
drank at least 20 healthy smoothies
pinned 50+ new recipes
meal planned for the month
made several, new healthy recipes
swept my house 5x
learned that podcasts and sermons by some of my favorite evangelists are great to exercise to
prayed A LOT!
came up with 1/2 dozen titles to blogs I plan on writing, one of which is called Cilantro 😉
cried, laughed, yelled, apologized
learned that sometimes God wants you to be right where you're at for a little while
determined that distractions can come in all forms because if the devil can't get you one way, he'll come after you another
had countless conversations with myself and with God
decided to just "do me" for a bit
As much as we think we're doing certain things for ourselves, most often, if we do them with a glad heart, they'll end up being for someone else.
I left my job at the end of February for two reasons — to pursue my passion in writing and to be the best woman, wife and mother that God's called me to be.
Over the past three weeks, without certain distractions, I've been able to learn more about enjoying right where God has me than ever before.
And ironically enough, this topic I wrote on several days ago to share came up in several sermons I've heard in only the past two days, reminding me that God is here listening, watching, waiting to see if we'll be obedient to His calling for our lives.
You see, doing ordinary things doesn't mean you can't be impactful. Learning to listen, let go of control, and trust in the abilities of others is hard. We may see it one way but wish it were another. Or focus too much on one thing and not enough on another. Our direction isn't always in the way of our heart by means of a straight path. Sometimes the curves, bumps and parts that are under construction on the road take us to the same place, just the long way around.
Believe in the journey.
Know that nothing happens overnight.
Recognize your areas for improvement.
Apologize as often as you need to.
Communicate.
Appreciate.
Smell the fresh air for goodness sake!
We must learn to not take even the slightest things for granted or become distracted by the things others are doing that we are not.
Take pictures.
Smell the flowers.
Keep certain areas in your house clean always so you have somewhere to go when you need to feel "put together"
and finally…
Love A LOT.


You May Also Like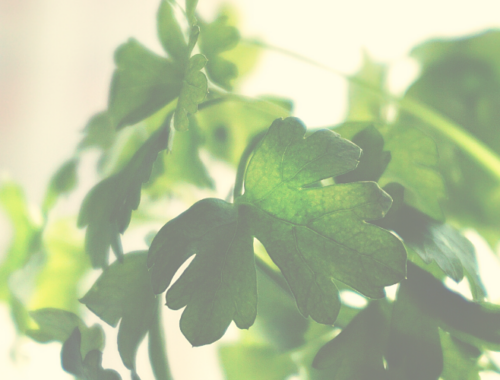 May 15, 2020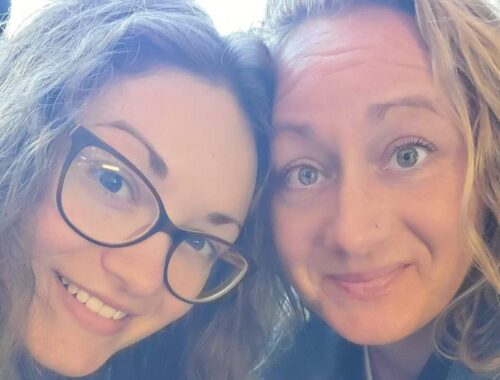 November 5, 2014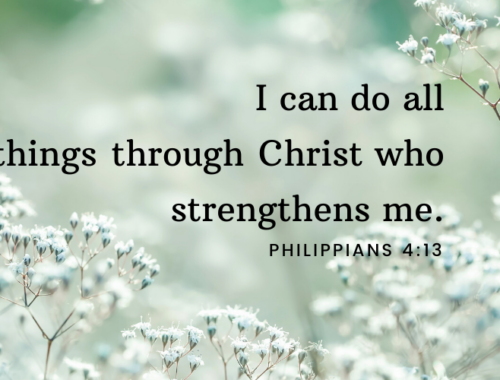 May 15, 2020